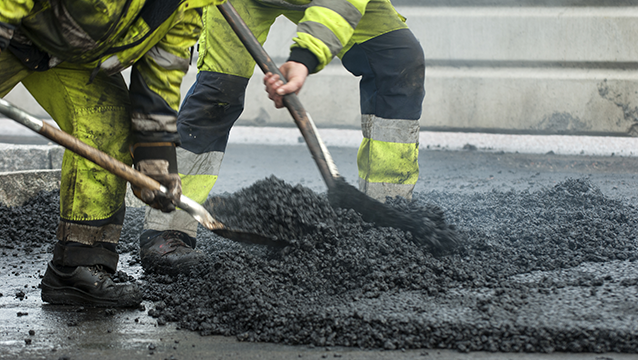 About
Your job is part quality control, part babysitter to the massive machine that lays asphalt on the roadbed. You'll keep it filled with material and operating smoothly, and touch up any rough spots or irregularities in the asphalt after it's applied.
Duties
Places asphalt in hoppers, which are heated to liquefy the material. Helps monitor the machine's settings and flow rate. When asphalt arrives preheated, workers smooth the finish and compact it. They also may be responsible for setting up the equipment; inspecting and cleaning it, along with traffic control and loading up the equipment once the job is completed. 
Work Conditions
Work is outside at highway construction sites, in all kinds of weather. The normal workweek is 40 hours (eight hours a day for five days). However, some projects may require night, weekend, holiday work and overtime.
Training
Most crew members learn on the job. Others complete a formal apprenticeship or attend a trade school to learn how to operate the equipment. There is no certificate or special license needed.
Salary
The average annual wage nationwide is $41,950.
---