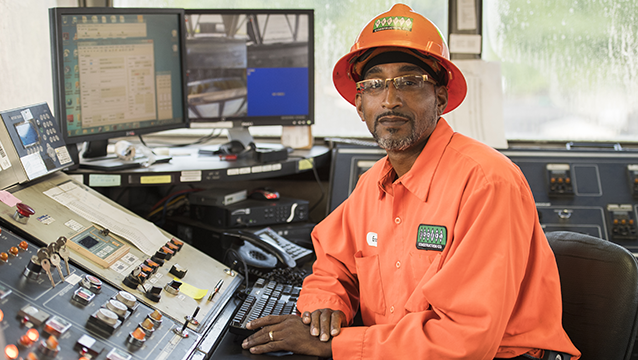 About
Some highway contractors are large enough to run their own asphalt plant. The Plant Operator is in charge of operating the machinery in the plant, as well as maintaining them and making small repairs. 
Duties
Operates the machine's panelboard to heat, dry and mix ingredients to produce asphalt and concrete and controls the feeding, crushing and sifting machinery in the sand and gravel plant. Carefully observes gauges and dials to ensure proper processing and repairs machinery, if necessary. Coordinates efforts with co-workers.
Work Conditions
Work is inside the asphalt plant. The normal workweek is 40 hours (eight hours a day for five days). However, some projects may require night, weekend, holiday work and overtime.
Training
Many operators learn on the job. Others complete a formal apprenticeship or attend a trade school to learn how to operate the equipment. There is no certificate or special license needed.
Salary
According to the Bureau of Labor Statistics the annual mean wage nationwide (2014) is $51,000.