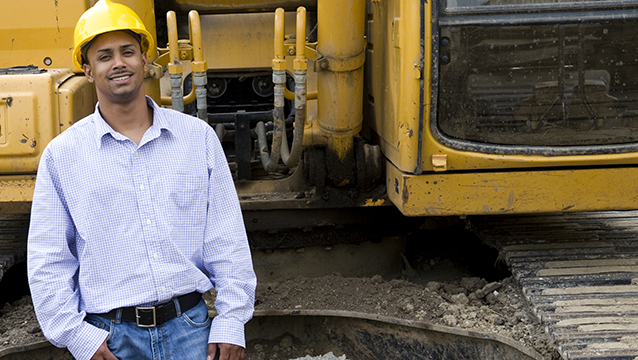 About
Ready to move Heaven and earth to reach your goals? Would you settle for just earth? Heavy equipment operators prepare the road for paving. The work requires skill and the equipment is highly computerized, however training, in many cases, is on the job. The power is awesome and you get to sit down.
Duties
Some operators work with several types of equipment, while others specialize.
Back-Hoe Operators: Use various attachments to scoop and dump, dig trenches, load heavy material and break rock or concrete.
Bulldozer Operators: Clear and level the area for a roadbed.
Front-End Loader Operators: Pick up and dump loads of earth, rock, sand and gravel.
Grader Operators: Spread or level earth and other material by controlling the height and angle of the grader's blades.
Crane Operators: Raise scaffolding and other material used to build bridges.
Work Conditions
Work is outside at highway construction sites, in all kinds of weather. But you can escape the elements when inside most cabs. The normal workweek is 40 hours (eight hours a day for five days). However, some projects may require night, weekend and holiday work.
Training
Many operators learn on the job. There is no certificate or special license needed (except for crane operators).
Salary
According to the Bureau of Labor Statistics the annual mean wage nationwide (2014) is $42,900.